Sproud
Regular price
Sale price
£12.90
Unit price
per
Sale
Sold out
A sweet treat that's still low on sugar. Great for smoothies and lattes.
View full details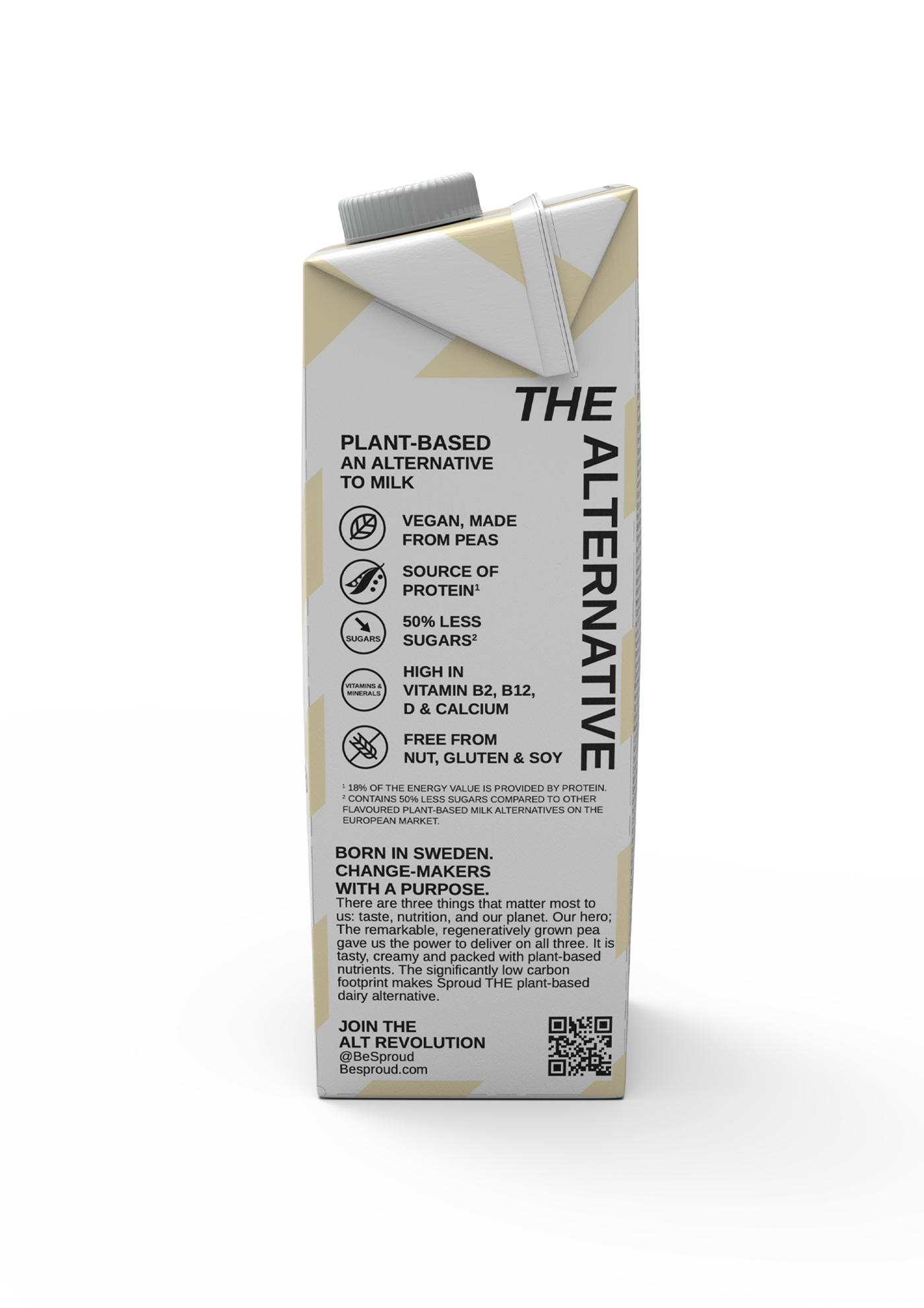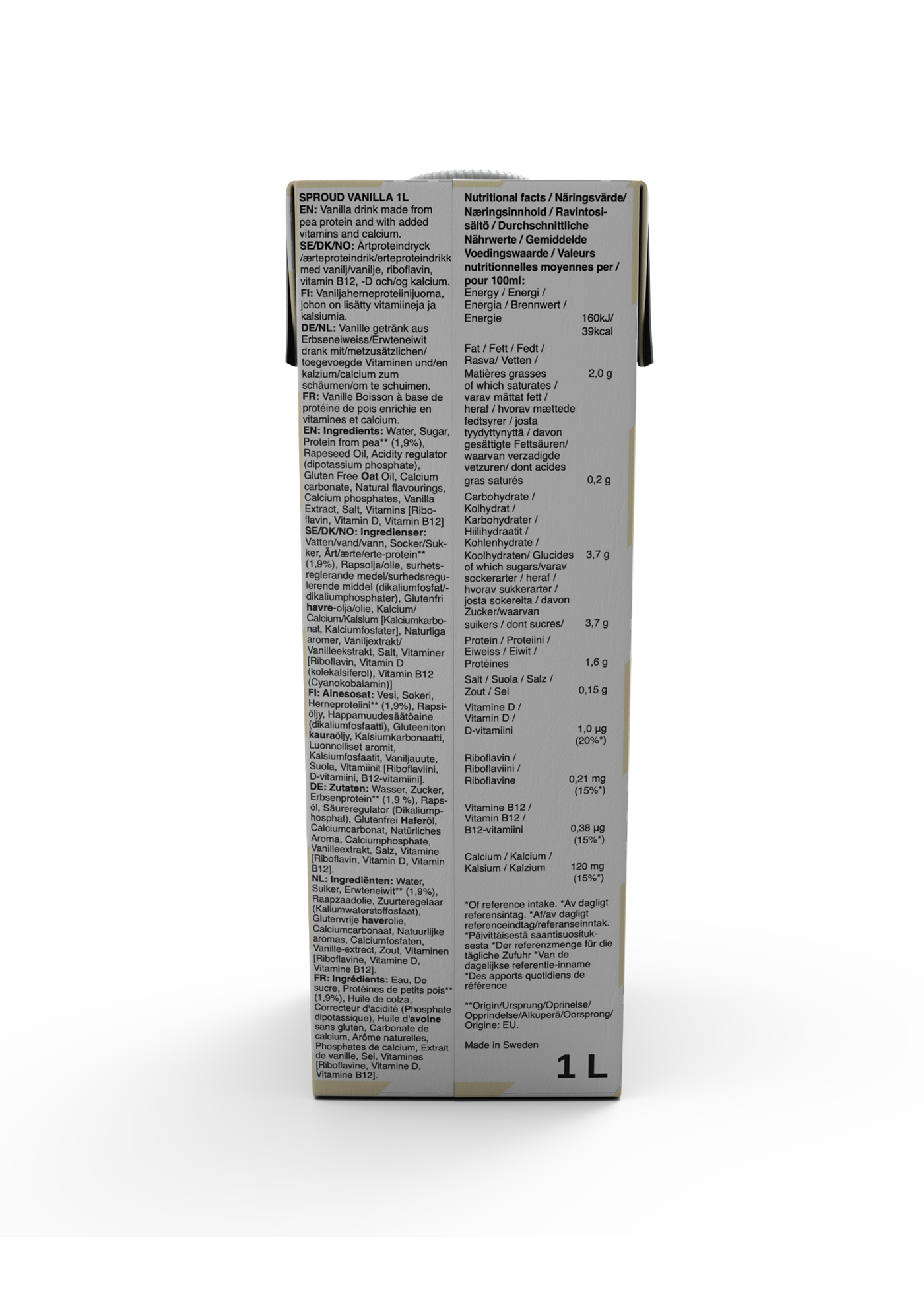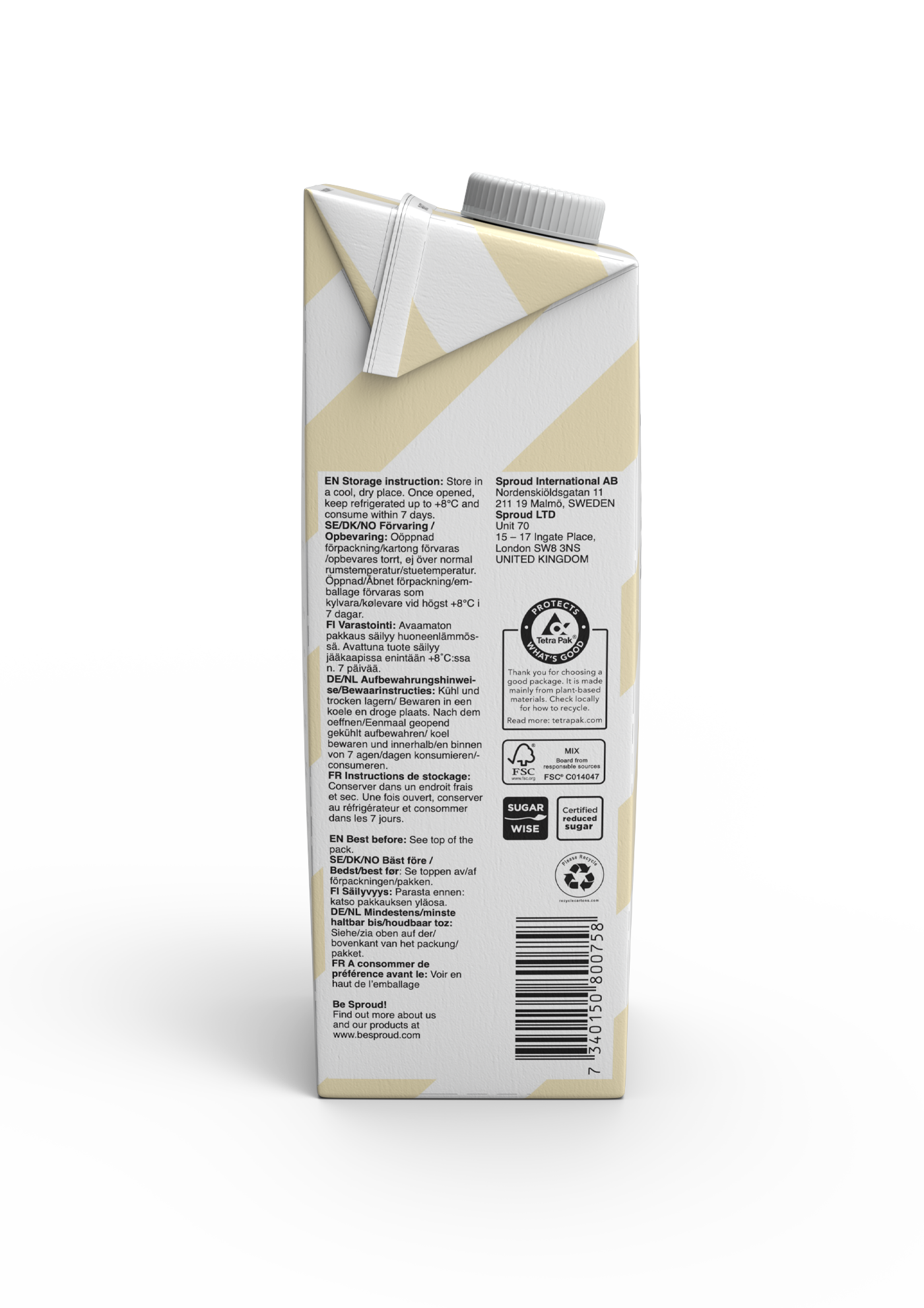 Great in porridge!
Really tasty plant based milk.
Excellent product!
I use Sproud Barista all the time and love it! I use it in teas and coffees, along with cooking. It's a very versatile product.
Having sampled the vanilla, I love that too! It makes a very fine addition to my Larder!
I'm so very happy to have found, what I consider to be the BEST milk alternatives on the market!!
OMG Delicious Vanilla yummy ness
This tastes absolutely delicious!! The absolutely best milk alternative I have tried hands down! I can't recommend this highly enough! And will definitely buy more and tell all my friends about it
Delicious, sweet, decadent but healthy!
This milk is utterly delicious! It is really sweet and vanilla-ly…. But only has 3.0g / 100ml of milk which isn't very high (comparable to dairy). It's soooo good in tea, or in cereal or porridge. I love it!
Our signature blend gets a little lift from natural vanilla extract but without the sugar hit (as certified by Sugarwise, the international experts on cutting back on the white stuff).

 

We add Sproud Vanilla to our cappuccinos and smoothies for a little extra something-something. It also makes for moreish hot chocolates and chai lattes, and is great for baking. We also like it straight up, over ice, for a sweet treat that doesn't upset our dentist.

INGREDIENTS

Water
Sugar
Protein from pea (1,9%)
Rapeseed Oil
Acidity regulator (dipotassium phosphate)
Gluten free Oat Oil
Calcium carbonate
Natural flavourings
Calcium phosphates
Vanilla Extract
Salt
Vitamins [Riboflavin, Vitamin D, Vitamin B12]

NUTRITION

**Per 100ML **

Energy 175kJ/35kcal
Fat 2g (of which saturates 0.2g)
Carbohydrate 3g (of which sugars 3g)
Protein 1.6g
Salt 0.1g
Vitamin D 1.0μg (20% RDA)
Riboflavin 0.21mg (15% RDA)
Vitamin B12 0.38μg (15% RDA)
Calcium 120mg (15% RDA)
BETTER FOR YOU

Sproud Vanilla is indulgently sweet but with less sugar, as certified by Sugarwise. It contains no nuts, no gluten, lactose or soy, and is fortified with vitamins D and B12, as well as calcium and riboflavin, to support plant-based lifestyles.

BETTER FOR
YOUR COFFEE

Sproud Vanilla gives your morning latte a little something extra, or chill and add to iced coffee for a refreshing caffeine kick.

BETTER FOR
THE PLANET

Yellow split peas don't just use less water, energy and land than dairy, oats, almonds and soya. They also fix nitrogen from the air to make soil more fertile and help regenerate agricultural land. Kind of magic, right?

 

But don't just take our word for it. We work with third-party research company CarbonCloud to analyse the climate impact of all our products, from field to store, and update our figures every three months. It keeps us striving to make our products even more sustainable, and means you can always see the impact of what you're buying, in real-time, right here:

Climate footprint by CarbonCloud: 0.31 kg CO₂e/kg

Updated: August 2023