ABOUT SPROUD
Our mission is simple: create plant-based products that are so good, you don't miss dairy. Once we've done that, we'll be able to help create a completely sustainable agriculture system, from the earth up.
OK, maybe not so simple. But at least we've already nailed the first part.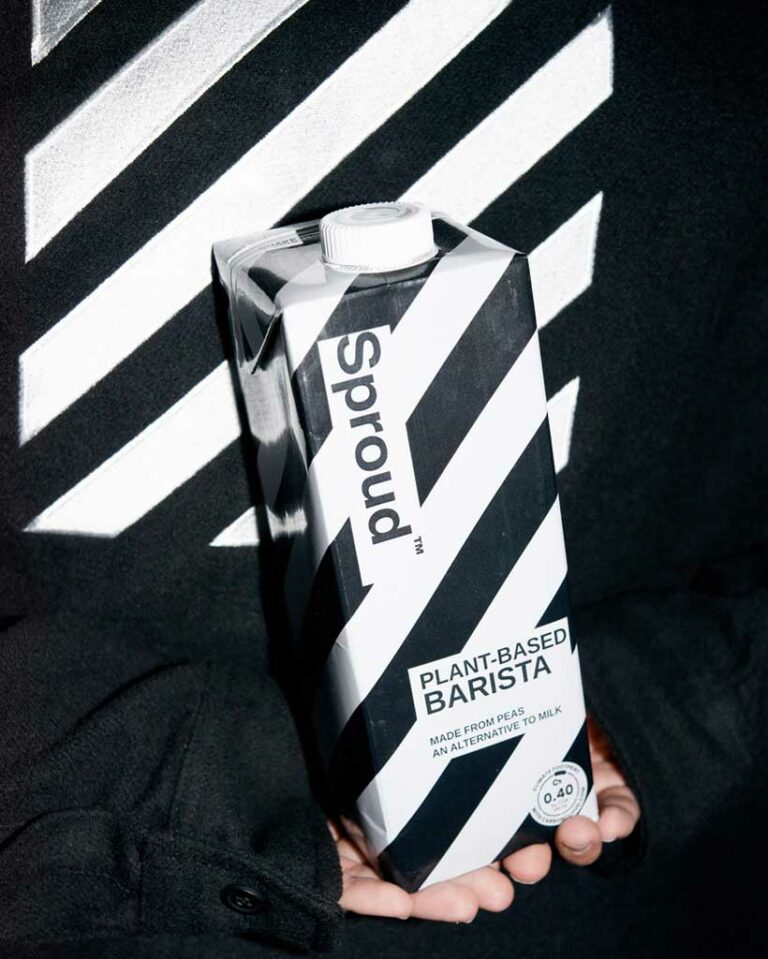 Sproud pea m*lk is the dairy-alternative that tastes even better than dairy. It's crafted from sustainable yellow split peas, so it's low in sugar and packed with protein, plus tastes incredible with everything from cereal to your hand-ground, single-origin coffee beans. In fact, some of the world's best baristas say that Sproud tastes even better in coffee than dairy.
The second part? Well, we need your help there. One latte can't change the world. But it can change you. And together, we can change everything. 
By crafting the tastiest, healthiest, most sustainable dairy alternatives on earth, we make choosing plant-based easy. Sproud is better for you, better for the planet, better for your coffee.
Be difference. Be Sproud.
HOW WE MAKE SPROUD
1. MINIMAL MILES

Our yellow split peas are grown by our farmers in France. Once harvested, they're milled into a lightweight powder, to cut carbon emissions when they're shipped to Sweden.

2. PROTEIN POWER

We isolate the pea protein with a patented extraction technique that creates a unique powder with a completely neutral flavour. Then we transform it into high quality pea m*lk that tastes like milk, not peas.

3. PERFECT BLEND

Next, we blend it with heart-healthy omega oils, fresh water, and a bespoke vitamin blend. This silky plant m*lk foams like dairy and is packed with protein, not sugar.

4. FROM US, TO YOU

To cut carbon emissions, our recyclable Tetra Pak containers are made from 88% recycled material and keep Sproud fresh for 12 months, with no refrigeration. Just one more thing that makes Sproud the most sustainable plant m*lk on the planet.